QR Code Campaign: Tips to Ensure Success
The right marketing strategy can help your business grow, give you a return on your investment, and expand your brand awareness. This is what a QR Code campaign can help achieve. When used correctly, QR Codes can drive value in your ad campaigns and create a seamless experience for your customers.
Marketing campaign 101: Planning, executing, and measuring
Define your target audience. You can look at your current customer base, identify who your competitors are targeting, analyze the features of your products and/or services, and choose specific demographics. QR Code Generator PRO offers a scan tracking feature that can help you discern your target audience, find out how customers reached your products, services, and digital platforms, or see if a particular design change improved traffic to your website. By simply adding a Dynamic QR Code, you can define your target audience, among other things - this is one of the QR code campaign tips that will surely improve your performance.
Create your pitch. Outline your mission statement and define what problems your services or products can help businesses solve. How will you prove to your customers you are the right fit?
Conceptualize personas, that is, create different types of imaginary clients. This can help you visualize your target audience and set campaign goals with more clarity.
Create your marketing strategy by clearly defining your goals, objectives, financial projections, distribution plan, and what marketing materials you will implement. Select the tools you will use to measure success, as well as outline different strategies for converting leads to customers, retaining customer loyalty, and turning loyal customers into referents.
Choose your marketing platform. Will you run an email campaign? Direct mail? Pay-per-click online advertisement? As time goes by, you can more clearly define where your target audience is most likely to hear and see your marketing message.
Collect lead information that matches your previously defined criteria.
This is the time to execute. Now that you have defined what platforms you will use, it's time to create original and search engine optimized content.
Measure your results against your expectations, which you defined earlier through goals and objectives.
Did traditional marketing pass away?
Stop searching through the obituaries; traditional marketing is still very much among the world of the living in the form of:
Snail mail (postcards, catalogs, direct mail)
Broadcast (TV ads, radio, podcasts)
SMS marketing
Newspapers and magazines
Outdoor advertising (billboards, posters, flyers, brochures)
Maybe you do not want to focus your attention on fax or pigeon marketing, but some formats from the print world are still very relevant in our digital world. And QR Codes on marketing materials are the perfect tool to bridge the gap between online and offline, and this is one of the top QR code campaign tips you can utilize in your promotional activities.
What can QR Codes do to help improve your campaigns?
Whether it's to grow your email list, get more followers on Instagram, or turn leads into customers, creative and effective QR Code campaigns can help boost your marketing strategy. Below are a few highlights.
Identify where is your target audience and collect lead information
Consider your QR Code's endgame. It's important to keep in mind what your consumers can benefit from your products and services. So ask yourself, what information can you provide to your target audience and consumers in order to enhance their engagement with your brand or product? Consider some of the many possibilities with various QR Code types, like running QR Code coupon marketing to improve sales.
To find out if your new campaign is having a successful run, Dynamic QR Codes allow you to track how often, where, when, and with what device your Codes are scanned. As a result, you will have a helpful overview of the ups and downs of your campaign. Visit our QR tracking page to get more information on measuring your success.
Help you create a mobile-friendly experience
As Google shifts to mobile-first indexing and more people use their mobile devices to search the web and shop online, brands are shifting their ad campaigns to the fourth screen.
QR Codes go hand in hand with mobile content. To put it simply, the advent of the Code was mainly possible through the rise of smartphones because their combined forces allow for the magical bridging of the online and offline worlds. By hyperlinking from print materials and products to digital content, they can help your business make information more accessible to mobile users.
Consumer trends in the coming year demand companies have a stronger focus on sustainability, share online experiences, and adapt to shifting economic habits. China has been the leading giant in mobile payments via QR Codes, for instance, which is a direct response to consumer desire for more financial adaptability. Different QR Code types like video, image gallery, or MP3 can help you streamline customer experiences and create more transparency.
Seamless brand experience and increased brand awareness
With new, easy-to-use design features, you can now customize your Codes and landing page by adjusting the colors to make them brand specific, integrate a logo, or reshape the edges. Like this, you can make your QR Code stand out or turn it into an extension of your brand image.
Create an effective QR Code campaign without a hitch
They are simple to use, but as with any tool, in order to reap the benefits of QR Codes, you have to inject a certain amount of creativity, logic, and thoughtful planning into them. Here are a few QR Code tricks to ensure successful QR Code campaigns.
QR Code campaign has been disabled, what happened?
Sometimes the problem is simply that your 14-day free trial came to an end, and you simply need to upgrade to one of our plans to reactivate your QR Codes.
QR Code scanning difficulties, how did it all go wrong?
Nothing is worse than successfully prompting your audience to scan your Code only to have it not work. Therefore, you should always make sure your Code is readable by as many scanning apps as possible, and the best way to ensure that is through thorough testing.
To ensure your QR Code campaign is a success, make sure you follow these three simple steps. Visit our custom QR Code design guide for more tips.
High contrast and skip a dark background, your new secret weapons. QR Code readers have a hard time reading faded or monochromatic Codes. Avoid inverted Codes with a dark background and a light foreground, as some apps are unable to pick up on them.

Size matters. The minimum recommended printing size for a QR Code on any marketing material is 2 x 2 cm (about 0.8 x 0.8 in) for a Dynamic Code and 3 x 3 cm (1.18 x 1.18 in) for a Static Code. From there, you can always make it bigger, but we do not recommend going smaller as it would render your Code unscannable or unnoticeable. Read our blog post on QR Code size in relation to distance to ensure the best scans from a distance.

The quiet zone. This is the sacred space around your QR Code that enables readers to distinguish the Code from its surroundings. The golden rule? The quiet zone has to be at least four times the width of the modules of your QR Code.
Is there any way to boost the number of scans?
Provide a clear incentive and deliver on it. Include a call-to-action (CTA). Make it easy, make it appealing, make it scan-worthy. Your audience is less likely to interact with your Code if they do not first know what's in it for them. People are more likely to scan your QR Code if they know what they will get once they do. That's why a well-crafted CTA, short and sweet, can make all the difference. You also need to choose your QR Code type wisely. In order to get the best out of the QR Code's content enhancement, make sure to always pick the right type for your marketing goal.
Proof QR Codes are marketing chameleons
QR Codes redefine how consumers interact with your brand, especially when it comes to print materials. Below are five QR Code campaign examples from fictional brands to provide you with some guidance on how different types of QR Codes can be used for different marketing campaigns.
Give your product marketing a boost
If we follow Siekens Electronics's example, adding a PDF to QR Code to product packaging is a brilliant way of giving consumers additional information and instructions without breaking the bank with extra printing costs. They even added a direct link to their website to inspire customers with new ideas on how their products can make their home lives easier.
Or do as Betty Baker does and add more value to your food product packaging with the same PDF Code, offering free recipes. Since the Dynamic QR Code is editable, Betty Baker can always keep the recipes on topic with the different holidays without reprinting their existing packaging.
Upgrade your digital marketing
Adding a mobile-optimized QR Code website to your marketing campaigns may sound redundant, but the Code is not just an excellent bridge of tradigital marketing. eGo Gaming Studios wanted to increase social media following and stimulate app downloads in one fell swoop, and they achieved it by creating QR Code marketing campaigns.
By incorporating the App QR Code on the homepage promoting their new mobile gaming app, visitors can scan the Code and redirect immediately to the app store compatible with their operating system. An additional button on the mobile-friendly landing page enabled them to follow eGo Gaming on their social media channel.
Put a new spin on literature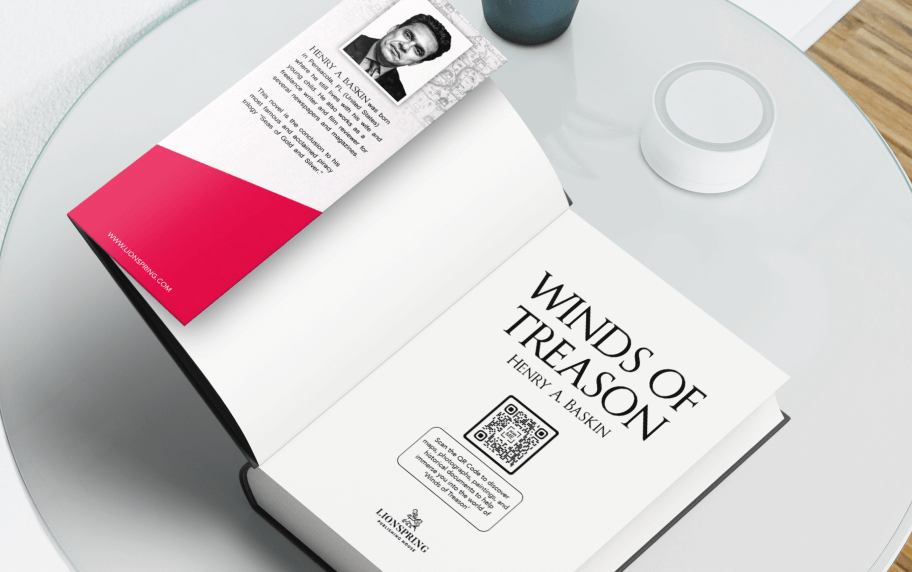 Readers love nothing more than to immerse themselves in their favorite literary experience. Wanting nothing more than to cater to their reader's needs in order to boost book sales, Lionspring Publishing House decided it was time to shake things up. Adding a QR Code Image gallery on the title page of new books offered readers an augmented reality experience, as they were able to swipe through different fictional documents, maps, and pictures relevant to the story.
Redefine the gastronomy experience
Southern Restaurant wanted to provide more transparency to build a better B2C relationship with their guests. They created a playlist of videos covering their beginnings, the inspiration for their dishes, the chain of production of their ingredients, interviews with the owner and employees, and linked to their customers through our Video QR Code printed on their menus.
Revamp the fashion industry
Elle Boutique wanted to attract new customers in the sub-culture music crowd. Working in conjunction with local bands, they printed MP3 QR Codes on their clothing tags, featuring track samples of music to enable their customers to discover new music in their local scene.
Word-of-mouth marketing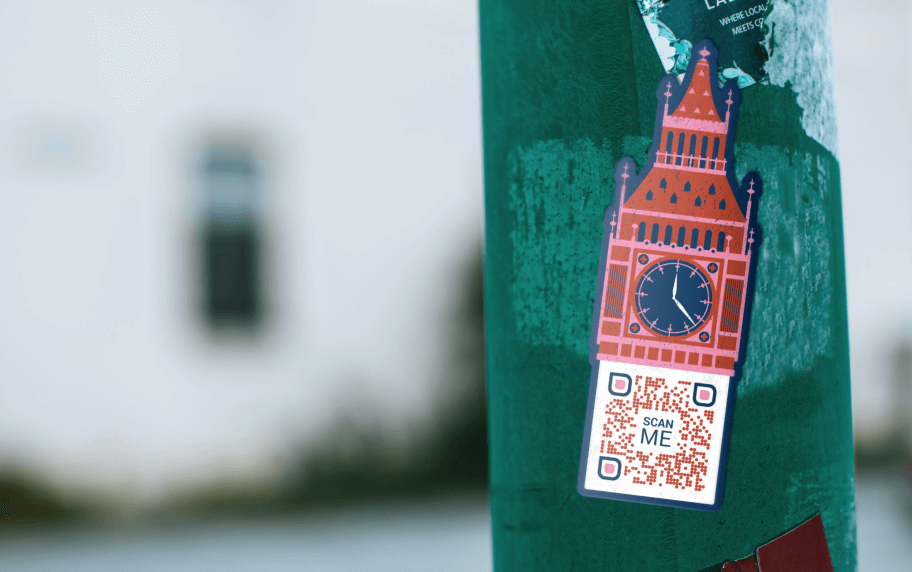 QR Code sticker marketing was the inspiration for World Trekker Tours to turn leads into customers. In collaboration with an artist that really reflected their brand image in their illustrations, they created stickers featuring different landmarks around the World. The artist incorporated a Dynamic URL QR Code in each drawing, which linked to World Trekker's sightseeing and tour booking page.
So what are you waiting for?
The QR Code is a versatile tool that can adapt to all your needs. Sign up at QR Code Generator PRO now to get started. The first 14 days are on us, so you can see for yourself if this is the right tool for your campaign.
FAQ
QR Codes can really help take your affiliate marketing from digital platforms to the real world, which means expanding your reach and maximizing your ROI. You can use QR Codes on marketing materials, such as business cards or billboards, to offer more information about your products and services without oversaturating the content design, connect audiences directly to your online shop, or boost your social media presence.
If you are looking to improve your email marketing campaigns, then QR Codes are a simple, all-in-one solution to achieve your brand goals. You can gather feedback with ease, share stories that resonate with your customers on different online platforms, or increase brand recognition with our flexible design options. Using QR Codes in emails makes information sharing easy, which enables you to create credibility and trust, or motivate purchases by connecting potential customers to your mobile shopping app.