Product
How to Improve Sales Promotion With QR Codes
Sales promotion has evolved to become a regular part of our digital world. Hunting for the best deals is a regular part of the customer journey, and many of us enjoy this process. Furthermore, digital sales promotion is also easier for businesses because they can now optimize and streamline their sales processes with QR Codes.
What are the advantages of sales promotion?
Sales promotion has long been part of a total sales and marketing strategy, even before the digital age simply because it's a tried and true method. The first-ever coupon was distributed in 1887 by Coca-Cola in an effort to increase brand awareness. Recipients could use the voucher to get one free drink out of the vending machine. Between 1984 and 1913, 8.5 million free drinks were given out by Coca-Cola, the equivalent of about one in nine Americans. By the time 1895 rolled in, Coca-Cola was being served in every US state, making it a common household name.
Nowadays, coupons and sales promotion, in general, have a much more digital approach through online marketing platforms like social media and websites, as well as the use of digital coupons and discount codes. Instead of traditional methods like cold sales calls, sales promotion takes place with technology and software with the goal of optimizing the process as much as possible. And it truly works: Sales agents spend only a third of their productive hours talking to prospects, while the rest of their day is spent handling data. This data is what allows sales promotion to take place entirely in the digital sphere. The following are a few of the reasons why sales promotion works so well in this digital era.
Seasonal & holiday sales
Seasonal and holiday sales are the ideal time for sales promotion. According to 2018's holiday spending statistics, Cyber Monday was the most profitable online spending day in history with $7.87 billion in sales, while Thanksgiving, Black Friday and Christmas are some of the most important shopping days for e-commerce businesses. Many people start their holiday shopping already in October particularly because they're in search of sales promotions for the products they want to buy. This means that if you're searching for the best time to promote certain products and generate more revenue as a result, the holidays are the perfect time to do so.
Differentiates your brand from competitors
More and more similar companies are being established daily, making it difficult to stand apart from competitors. Sales promotion is one method for doing so because it gives a specific incentive to users. This can be financial (i.e. reduced prices) or another type of incentive (for example a free software usage upgrade for an additional month). Giving some additional value to the user could be the deciding factor for whether a customer chooses you or a competitor.
Establishes the initial reason for purchases & urgency
Again speaking on the high levels of market saturation, it's difficult for consumers to know which company is the best because they can seem nearly identical. When a company specifies sales for a specific product or service, it inherently enhances awareness of its value. That is really the overall goal: Conveying why your product or service is the best. What's more, the best sales promotions are not ongoing but are for a limited amount of time. Research shows that emails conveying a sense of urgency had at least 14% higher click-to-open rates, 59% higher transaction-to-click rates, and twice as high transaction rates compared to their average marketing emails. Therefore, when a customer is afraid of losing out on a deal because of a time limit, they're much more likely to make a purchase.
Jump starts long-term marketing & sales
Heavy market saturation is particularly tough for startups or companies in industries with many competitors. Using sales promotion techniques provides all of the benefits listed above, which can then be used as the foundation for marketing and sales strategies used over the long-term. It's important to monitor, collect, and analyze all possible sales promotion metrics so that you can understand more about your target market, know how best to reach them, and when this should be done.
The perfect sales promotion tool: the Coupon QR Code
So what does sales promotion have to do with QR Codes? QR Code Generator has developed QR Code types that simplify the process of digital sales promotion with digital coupons. This is known as the Coupon QR Code. This QR Code digitizes your coupons so they can be used during sales promotions and marketing campaigns when users scan your QR Codes. Let's take a look at some of their benefits.
Easy campaign tracking with Dynamic QR Codes
Tracking the metrics behind sales and marketing campaigns is of the utmost importance for optimization. All Dynamic QR Codes made with QR Code Generator software include this valuable tracking information such as location by city and country, unique vs. total scans, time scanned, and operating device used. This allows you to compare different types of campaigns across various locations and time periods to see which types are the most successful.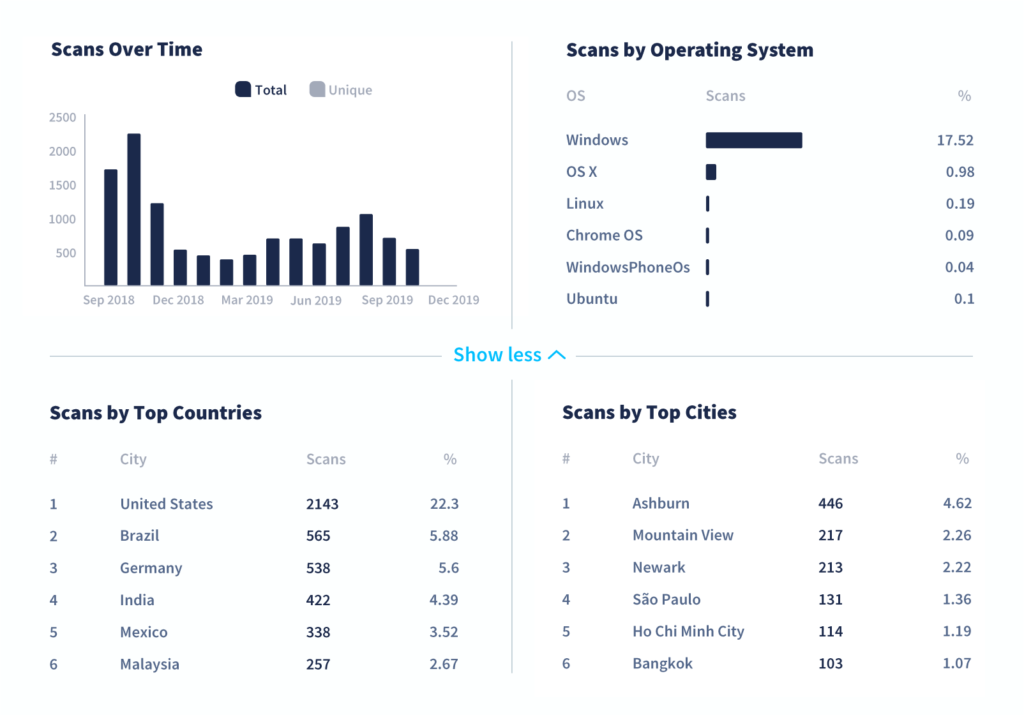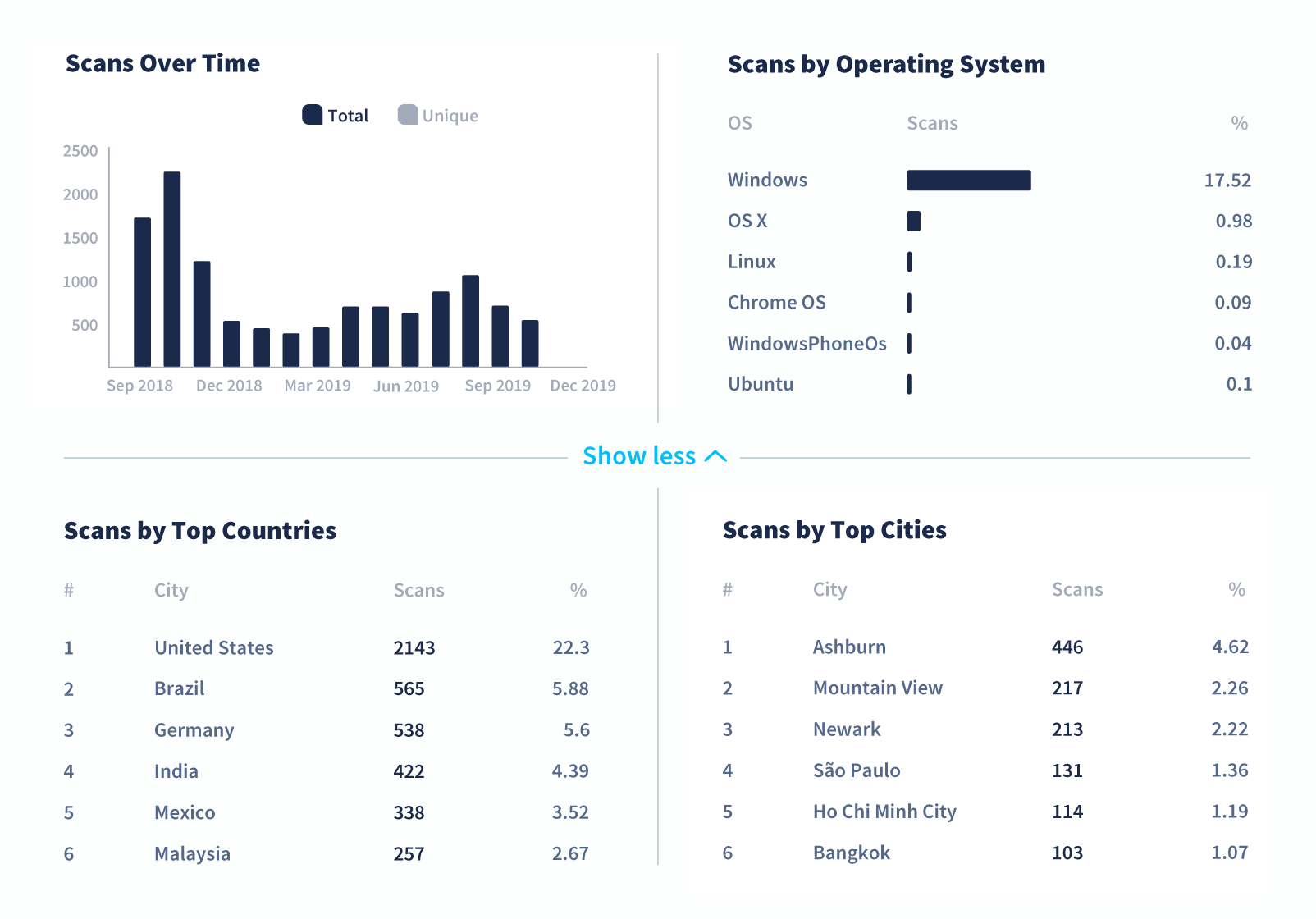 No need to reprint or redo the QR Code for changes or mistakes
Dynamic QR Codes come with an additional benefit: they can be updated and edited at any time. This saves on both time and costs because print materials can stay the same and digital platforms can be adjusted when necessary. Need to change your landing page link? No problem. Need a completely different type of QR Code? Make the change, for example, from a PDF QR Code to an Image Gallery QR Code whenever you need it.
Appeal to both mobile and desktop target audiences
QR Codes help you take advantage of mobile-optimized landing pages. Mobile optimization is extremely important for campaigns so that users on both desktop and mobile can be reached. For example, if you sent an email with a QR Code, both desktop and mobile users will be able to see the QR Code and access the linked material easily.
Calculable ROI on print materials
The concepts of tracking and mobile use work perfectly for print materials as well. Let's say you're using a billboard ad for a particular product. You can add a QR Code to the billboard ad that users can scan with their smartphone. You can then track their entire customer journey after this, revealing the true ROI of your billboard ad. The same goes for any print materials such as flyers, brochures, product packaging, posters, and more.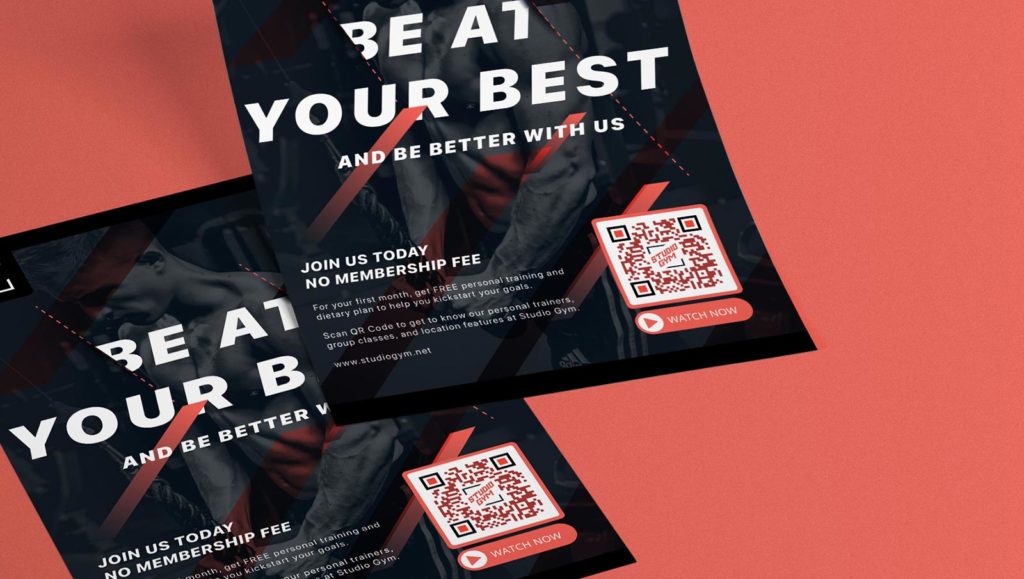 Pro tip: QR Codes can be integrated with Google Analytics so that the entire process the customer takes is tracked. Take a look at this short guide for how this works.
Offer unique brand value through customization
Regardless of whether print or digital, it's important that your unique brand style and tone shine through on marketing and sales platforms. QR Code Generator software provides unique customization features for all QR Codes. You can style QR Codes with custom frames, a logo inside, a specific CTA (call to action), as well as exact brand colors.
Promote across a variety of marketing channels
The flexibility of all QR Code types developed by QR Code Generator streamlines the process of multi-channel marketing and sales campaigns. For example, you could use a Coupon QR Code in email marketing, on social media, as well as on a landing page itself. This ensures the reach of a wider target audience, as well as comparisons between different platforms and their success rates.
Examples of sales promotion with QR Codes
There are a wide variety of methods for sales promotion. The best one depends entirely on the company and the product or service they are promoting. For inspiration, here are a few ways that QR Codes can be combined with sales promotion tactics to maximize revenue streams.
A fashion retailer boosts attendance to a pop-up event with coupons
A boutique with a physical location often focuses on increasing foot traffic. One method to do so is by having a pop-up event, which is then driven by using Coupon QR Codes on invitations sent via email, in print form, and promoted on social media. These Coupon QR Codes contain a special discount for those that come to the store and make purchases during the event.
A publisher drives book sales with limited offer coupons
Let's say that a publisher has a new author they'd like to promote that is new to the writing industry. They could offer a special discount to those who pre-order the book within a certain time frame. A Coupon QR Code could, therefore, be added to a check out display when readers are purchasing other books, as well as sent via email and promoted on social media.
A hotel uses coupons to get more bookings on luxury rooms over the holidays
Sometimes higher priced rooms can be tricky for hotels to receive bookings for, but they're highly worth it when they can get them filled. One method would be to try a sales promotion for these special rooms using a Coupon QR Code. This could be done through retargeting users via email who viewed these rooms in the past but decided not to make a purchase, as well as target new users on social media or with posters.