Industry Trends
Your Essential Guide to Mobile Marketing With QR Codes
Mobile marketing has become one of the most popular online marketing methods in use today. The reason is clear: More and more people are using mobile. But did you know that QR Codes are also a part of the mobile marketing trends? Read on to find out more.
What is mobile marketing?
Mobile marketing encompasses the process of any marketing done on mobile platforms such as smartphones, tablets, or any other type of mobile device. The intent can vary depending on the company, but generally, the goal is using mobile platforms to direct users to apps, social media profiles, or website landing pages specifically using their mobile devices.
Why is mobile marketing important?
The mobile industry is booming because of the growing demand for mobile-friendly options. Many software and games that started with desktop-only versions have developed mobile versions because of how heavily they're used. If your business doesn't use a mobile marketing strategy, particularly in the tech and gaming sector, you're missing out on a huge audience.
Noteworthy mobile marketing statistics
Mobile use is clearly here for the long haul. Here are a few statistics for why:
Trends in mobile marketing
As is often the case with technology, changes are constantly in the works. Here are a few of the core ways that mobile marketing is currently being used.
Personalized mobile marketing
The goal with most marketing efforts nowadays is to make campaigns as personalized as possible, which is especially the case with mobile marketing. Because mobile marketing is performance-based, meaning paid ads, variants of a certain campaign can be tailored for different types of audiences. This can mean different locations, even within as near as a one-mile radius from a business, but also language and even the type of ad seen. Generally speaking, the more individualized a marketing campaign is, the better the conversion rates it gets.
Mobile-only ads
Desktop ads via Google Ads and social media have long been a part of performance marketing. But many of the major players have introduced mobile-specific features for ads. Google Ads, in particular, launched a feature called Enhanced Campaigns that gave marketers the option to adjust bids for mobile devices so that they no longer require separate desktop and mobile campaigns. Facebook also has a feature known as Promoted Post Ads that seamlessly integrates mobile ads into a user's feed so well that they often don't even realize it's an ad.
QR Codes
A major way that QR Codes are being used in mobile marketing is as a part of mobile gamification. They're often used as "easter eggs" in which an app game user receives a special surprise for scanning the QR Code during gameplay, which then directs them to a specific landing page or other similar information. These are great incentives for customer retention because it stops regular users from becoming bored with a unique treat.
Why would QR Codes work for mobile marketing?
QR Codes have a unique niche in mobile marketing. They are flexible enough to link different types of information to them, can be customized from top to bottom, and can easily be scanned with most smartphones. Furthermore, they have some particular benefits in terms of marketing as well.
Location-based tracking
It was already mentioned how narrow the radius can be for location-based marketing. QR Code Generator has exactly this concept in mind with Dynamic QR Codes. These types of QR Codes can be edited and updated at any time, as well as include tracking information based on the location by city and country, time scanned, unique vs. total scans, and operating device used.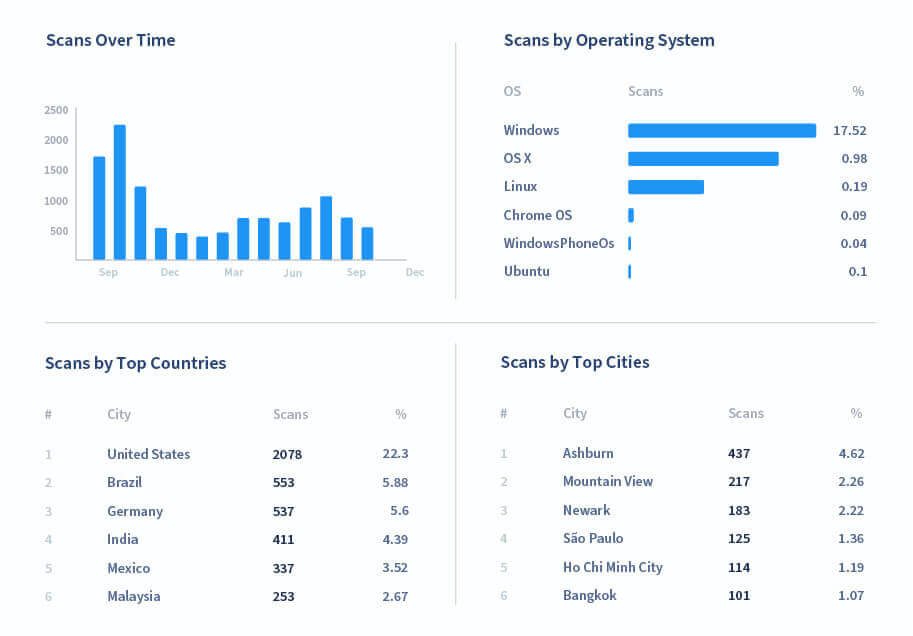 This is ideal for ensuring that your mobile marketing campaigns achieve the best results possible. You can compare success rates across different time periods and locations, as well as run A/B tests that reveal which types of campaigns will be the most successful.
Integration with Google Analytics
It's particularly important to track the entire customer journey from the app to the QR Code, the QR Code's linked information, and then what purchases are made or other actions that are taken as a result. Dynamic QR Codes made with QR Code Generator PRO can be integrated with Google Analytics for this exact purpose.
Better brand awareness from custom design
Design is another piece of the personalized marketing puzzle. There should always be a balance between a conveyance of your brand with a message that is specific enough for a particular user. QR Codes fit well with this because of how detailed customization can go. You can use custom frames, add a logo, use a unique CTA (call to action), as well as choose the colors to match the design.
Avoid losing desktop-based email opens
A common method for getting more app downloads is using email marketing. As of July 2019, the numbers were split 50/50 between desktop and mobile opens, making both types as viable methods. It's difficult to know which users will open an email on mobile or desktop, because it may depend on where they're at at the time, what device they have access to and which method they prefer. The best email marketing campaigns target both devices so that neither type of platform is missed.
A big problem with desktop emails, particularly when it comes to app downloads, or other mobile platforms, is that the process from desktop to mobile is a rocky road. Most users don't want to take the time to open a desktop email for an app download, then search for that app separately on their smartphone and hopefully find the right one. QR Codes can ease this process because you can add an App Store QR Code to an email campaign, which a user then scans with their smartphone, and they're brought directly to the app without the extra hassle. This ensures that users both on mobile and on a desktop can take the action you need them to without added stress.
Mobile marketing examples with QR Codes in games
The mobile gaming industry has favored QR Codes for their versatility and unique applications to reward loyal users. Here are three nifty real-life examples of how QR Codes were used to connect users with hidden surprises.
The Halo Infinite trailer
The Halo series released a trailer to the new Halo Infinite in July 2019, the last installment in the Halo series. Overlooked by many users, the creators of Halo hid a special message that was only noticed at first by one sharp-eyed fan. Just over three and a half minutes into the trailer, several red flashes appear, which when pieced together create a QR Code. When scanned, this QR Code directs a user to a secret 40-second audio clip with a voice that sounds like the character Cortana.
Of course, Halo responded with a snarky meme of Cortana saying, "Halsey: Took you long enough!"
Apex Legends in-game easter egg
Apex Legends is known as one of the most popular online games as of late. Much of their success is attributed to their cleverly hidden easter eggs that only the savviest users have been able to find. The latest version featured a QR Code in the firing range that gave a safety warning about the use of weapons. While the message itself wasn't the most exciting, this started a trend in which users realize that Apex Legends creator Respawn had been regularly placing QR Codes throughout the entire game. This in turn led more users to the Apex Legends game to hunt for more hidden QR Codes.
A secret ending to Netflix's Bandersnatch
One of the most unique and exciting new releases from Netflix's Black Mirror Series combined the concept of a video with gaming in the movie (if you can call it that), Bandersnatch. Taking online streaming to a completely unheard of interactive level, the story of Bandersnatch was completely up to the user in that they chose through interactive options of how the story unfolded. It included five different endings with a total of 312 minutes of streaming time. As if that wasn't enough, Bandersnatch added an easter egg for the most dedicated of fans that could be turned into a QR Code. This QR Code directed users to a website that showcased the games included in Bandersnatch itself, including references to other Black Mirror episodes. It doesn't get more clever than that!