Meet World Trekker Tours
World Trekker Tours isn't actually a real travel agency but it could be your tour operator or tourist information center. Incorporating QR Codes into tourism makes it easier for your customers to access all your different trip options or provide feedback on your services. Ready to take your travel agency to the next level? Check out these creative ways to use QR Codes and learn how you can do the same.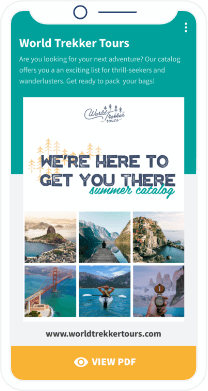 PDF QR Code
Highlight unique experiences
An entire catalog is expensive to print, and worst, it needs to be constantly updated to reflect the current trends and prices. With the PDF QR Code, you'll never run into this issue and can be sure your customers are always in the loop. Through a simple scan, they get full access to all of your tour options, from availability to prices. Make use of that empty spot on your agency's window or wall to promote the Code, and you'll never have to print catalogs ever again.
Create now
Learn more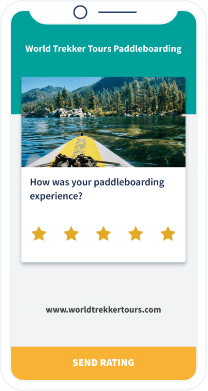 Rating QR Code
Gather feedback on site
Getting people to rate their experience on your tours gets harder the more time passes after their trip. Ask your customers for feedback on a unique tour immediately after their return by putting a Rating QR Code on your promotional posters on site. With a quick scan, they can instantly rate their experience so you can improve and – in the long run – help you get more customers with positive reviews.
Create now
Learn more


Create, manage, and track all your
QR Codes

.

Design beautiful QR Codes your way. Add your own color, logo, and frame.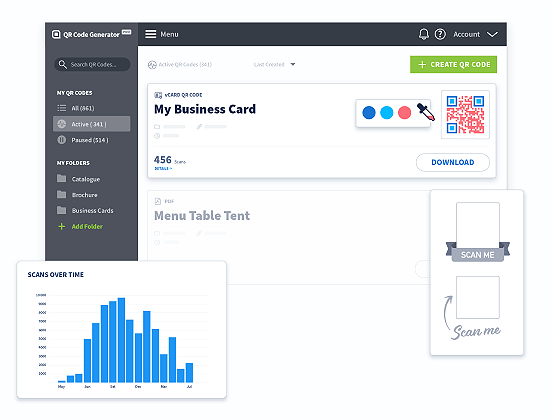 Video QR Code
Simplify decisions
Before booking, customers want to know exactly what to expect from a trip. But deciding on the perfect vacation or tour isn't easy. Make your customers' decision process easier by sharing a glimpse of what they can expect when they book your tour with a Video QR Code. Put your Code on your promotional materials and let customers get an immersive experience of their upcoming trip with a quick and easy scan. You can even share multiple videos with one QR Code and update your content anytime without needing to reprint your customized Code.
Create now
Learn more
Coupon QR Code
Better early bird offers
Not every customer wants to wait to the last minute to book their trip. Use that to your advantage by offering a Coupon QR Code for anyone who wants to make an early booking. Customer retention increases when they receive incentives for early bird bookings, and there's a higher chance for them to share it with friends and family too. Share your QR Code on flyers, brochures or any other promotional materials. Plus, the Coupon QR Code comes with its own link and a customizable page, so you can use it on email newsletters and social media on top of the promotional materials.
Create now
Learn more
Social Media QR Code
Increase your followings
Social media is the easiest way to engage with your customers and keep them up-to-date with your newest offers or ideas on the hottest holiday destinations. Share a Social Media QR Code on a postcard or any other type of mailing to offer customers an incentive to follow you on Twitter, Facebook, and more. You can also connect rating platforms such as TripAdvisor in the Social Media QR Code to encourage them to share their reviews publicly. Update your information anytime if you need to, so you don't have to worry about reprinting your customized QR Code.
Create now
Learn more
Join over 10,000,000
worldwide

users
QR Code Generator
PRO
Your all-in-one QR Code marketing platform
Now you can fully customize your QR Codes by using your brand colors, add company logo, get scan statistics, and even edit the content after print.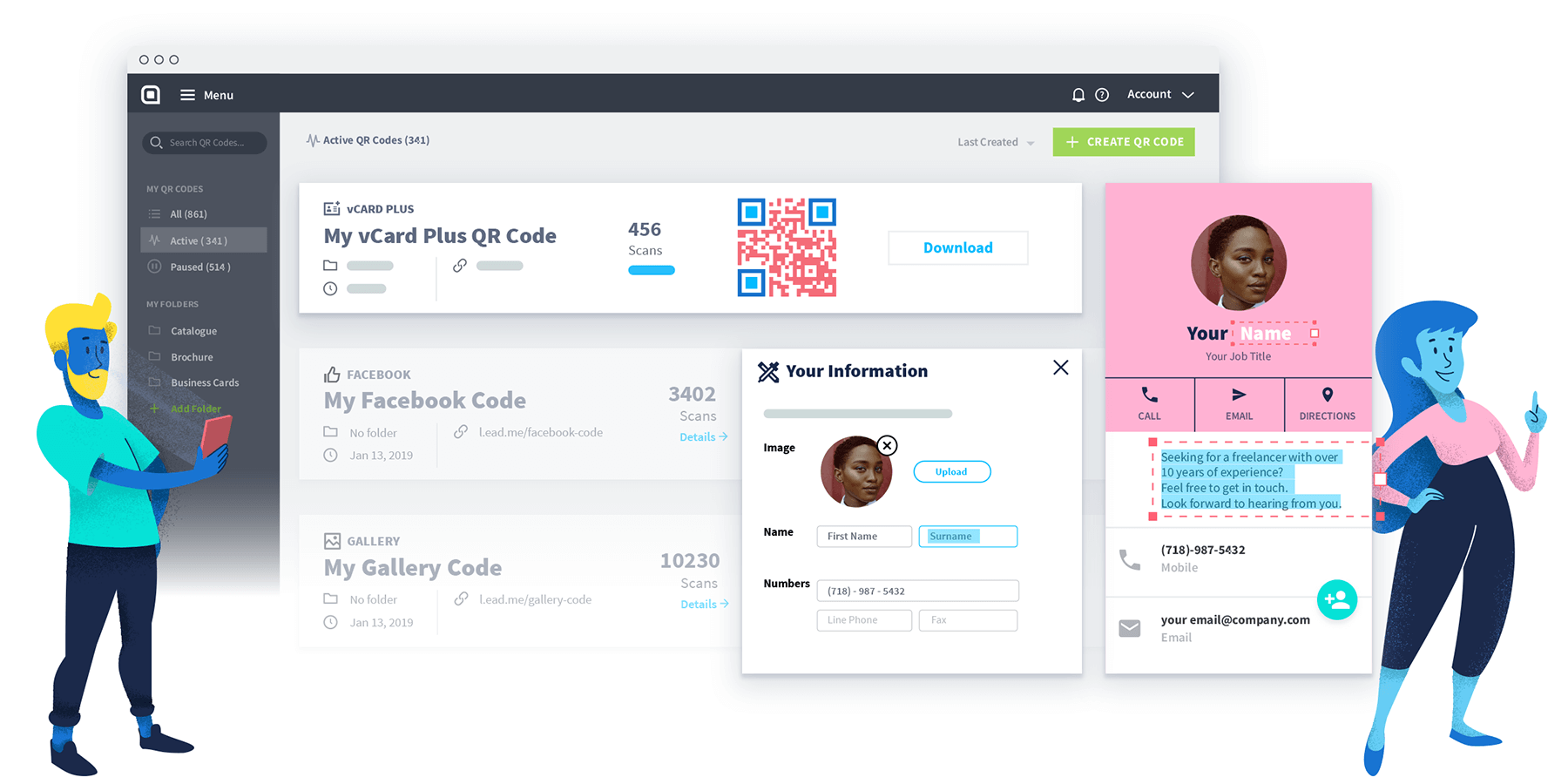 Plus other benefits you'll enjoy across QR Code Generator PRO
Worry-free, mistake-proof
Integrate QR Codes in the early planning stage and only add the contents when you're ready to go live, even after print.
Perfect resolution, every time
Your QR Codes stay in high-resolution no matter what they're printed on. Download in JPG, PNG, SVG, or EPS.
Stay organized effortlessly
Label your QR Codes and create folders to keep them nice and tidy so you can focus on performance.
Collaborate securely online
Add team members to your account and take full control over what they can see or do — complete with their own logins.
Make a great first impression
Customize the short URL or stand out from your competitors and use your own domain to foster brand loyalty.
Stay on top of everything
Add campaign info so you know when the campaign starts, which medium it's on, and how many copies printed.