Facebook Messenger QR Code
What is a Facebook Messenger QR Code and how does it work?
A Facebook Messenger QR Code is the perfect solution for businesses like yours that want to make it easier for customers to automatically access Facebook Messenger via mobile with just a scan. Facebook Messenger is, of course, most often used via the app. So this QR Code functions by directing users to the app after they scan it, therefore automating customer access to your Facebook Messenger—even from print mediums. Overall, instant communication has major benefits for brand reputation, because customers' problems are solved quickly and don't end up as bad reviews.
To create a Facebook Messenger QR Code:
Simply copy the following URL m.me/pagename and replace "pagename" with your Facebook page name and then paste it to the QR Code Generator above.
Why should I use a Facebook Messenger QR Code?
Facebook has become one of the most popular social media platforms in the world for marketing. As a result, Facebook Messenger can also be used by practically any business to effectively and conveniently communicate with customers without borders and time zones. And when you use QR Codes to make Facebook Messenger even easier to access, it's a win-win for businesses and customers alike!
Enables easy communication with customers via Facebook Messenger
Promoting your Facebook Messenger is one of the best ways to improve customer service processes because customers can ask any questions they have right away, and you can also respond in a timely manner. If you consider the usefulness of chatbots on websites for customer service and sales processes, Facebook Messenger applies the same concept via your business' Facebook page. And when you combine that process with a Facebook Messenger QR Code, that access becomes even easier for customers, because it directly connects them with the Messenger app after they scan your QR Code.
Conveniently connects print to digital
The major advantage of QR Codes, in general, is their ability to connect print to digital. If you consider something like a flyer, you've likely created the flyer to promote a particular link or other digital content. Without a QR Code, anyone who reads the flyer needs to separately look up that link later on, which is frustrating because it often results in mistakes or the wrong information. This issue doesn't stand a chance with QR Codes because all users have to do is scan your QR Code and automatically view all the necessary digital information and links.
Fully customizable to fit your brand
QR Codes in no way detract from your graphic designs. In fact, you can style them with brand colors, frames, and even your logo in the center. Furthermore, you can download QR Code images into 4 different image file formats, so you can choose which one is most suitable for your photo editing tool. The ability to customize them in such detail is what makes them so adaptable for every sort of imaginable medium.
How do I create a Facebook Messenger QR Code?
In order to create a Facebook Messenger QR Code, you can use the following steps:
Go to the Facebook Messenger QR Code generator above.
Using this link format m.me/pagename, replace the pagename with your Facebook page name. As an example, ours would look like this, m.me/qrcgcom. Anyone who clicks on this link or scans this QR Code will automatically be directed to your Facebook Messenger to initiate a chat.
Next, add that link into the URL field in the generator. Your QR Code will be generated automatically.
Customize your QR Code with a call-to-action frame, colors, and logo.
Now, download the QR Code and add it to the print material of your choice.
Can I see how Facebook Messenger QR Code is used?
To give you an idea of how a Facebook Messenger QR Code can be used to enable convenient customer communication for various types of businesses, here are a few concrete examples.
Finance consultants
A great way to use Facebook Messenger is to book appointments such as discovery calls, which is precisely what a Finance Consultant needs. For example, you could use a Facebook Messenger QR Code on business cards or sales brochures to make it easier for potential customers to ask for quotes or more information. In addition, you can also use them on social media posts so users have direct access to your Messenger link instead of needing to visit your profile first. In fact, the URL you used to create the QR Code can be used across all digital platforms, which gives users the option to scan your QR Code or click on the link.
Electronics companies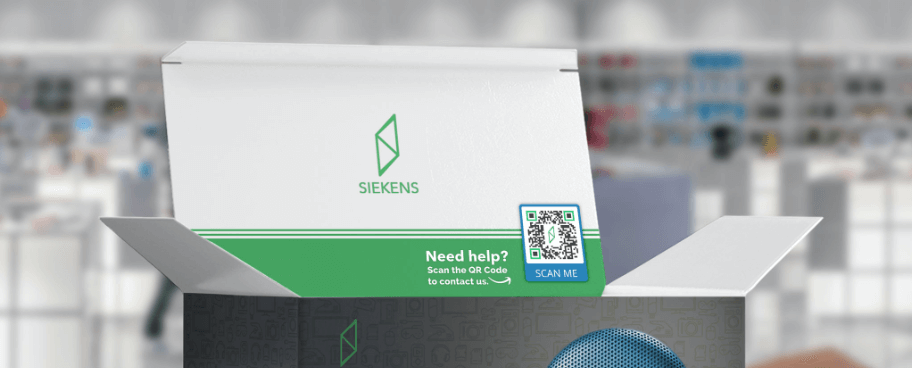 Facebook Messenger is an ideal form of communication for customers who have questions about electronics products. For companies, it's also useful because customer service staff can answer questions directly once they have all the information ready. In this case, using a Facebook Messenger QR Code on product packaging is worthwhile because customers can view exactly how to easily contact the company for help when they unbox the item.
Fashion retailers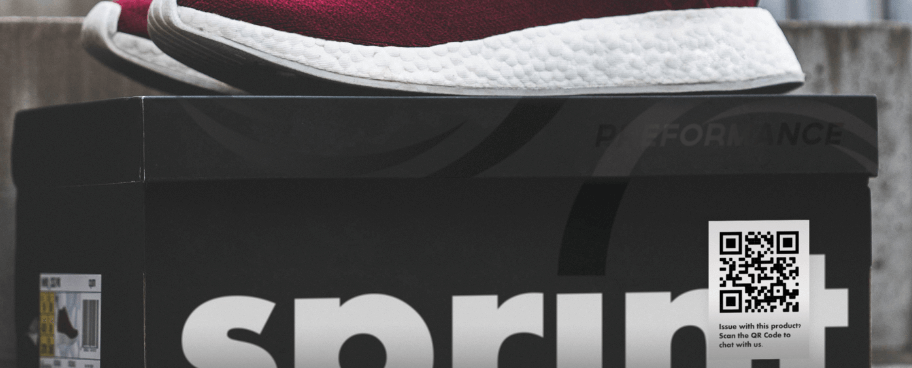 Fashion retailers can also take advantage of the customer support that Facebook Messenger offers to inform customers about deliveries and seasonal promotions. Here you might also use a Facebook Messenger QR Code on product packaging and social media ads. Once someone has contacted you via Facebook Messenger, you can also stay in touch with them about additional items they might be interested in purchasing.
Home maintenance & repairs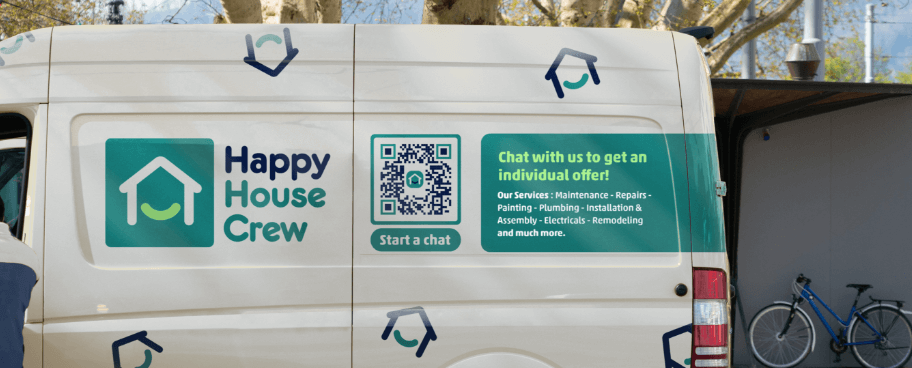 Facebook Messenger is highly practical for a company that offers home maintenance and repair services because it gives customers a way to ask questions about whether they need a certain repair, or if they need help during an emergency outside of opening hours. You could use a Facebook Messenger QR Code on your business cards, website, or even something like a company vehicle. Having transparent and easily accessible customer service is a major reason why customers choose certain brands, especially in today's digital world.
Are there any Facebook Messenger QR Code best practices?
If you put in the effort to create a Facebook Messenger QR Code, you, of course, want to make sure that you maximize your returns. So, here are a few tips to help you do precisely that.
Set up Facebook Messenger chat templates
It's always a good idea to set up chat templates in your Facebook Messenger, because it enables you to maintain a fast response rate to customers, even outside of opening hours. In addition, you can also direct users to information that answers frequently asked questions. You can set this up using a tool like Mobile Monkey, and update the template as customer needs change.
Consider your QR Code size
QR Codes can be used on all different types of mediums - including everything from a large billboard ad to small print business cards. There's actually no limit to how big you make your QR Code as long as the image quality is high enough to be scanned from a distance. Nevertheless, QR Codes should be no smaller than 2 x 2 cm (around 0.8 x 0.8 in), because they can be too small to scan. For an overview of QR Code sizing, take a look at our guide here.
Customize your QR Code
We always recommend customizing your QR Code for two major reasons. First off, it will simply look much better when you add it to your graphic designs. Second, it's a chance to add an additional boost to your marketing. Each QR Code you design should always reflect your brand colors, have a frame, and a suitable CTA (call to action).
Use a logo
Adding your logo is important because it ensures users that your QR Code is authentic and safe to scan. This is especially valuable in public places because it reduces any chance of QR Code scams and related security issues. Plus, more branding never hurts either.
FAQ
This option is not possible with a Facebook Messenger QR Code. However, you can get Facebook likes if you use a Facebook QR Code, which shows your Facebook profile on a mobile-optimized display page. Users can like your page directly without needing to visit it and you've also got the option to add another link such as a landing page to encourage purchases or another related action.