Infographics have paved the way for a new type of content marketing known as visual content marketing. However, there is one big obstacle to this: adding a link to an infographic doesn't make it clickable, especially on social media, blog posts, and any print materials. Anyone viewing a link within an infographic still has to access that link in another manner or try to type it in later. Here is exactly where QR Codes come into play!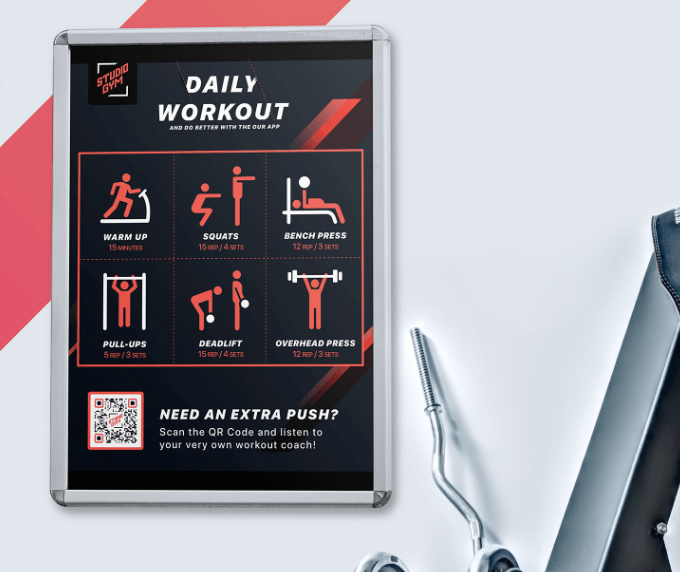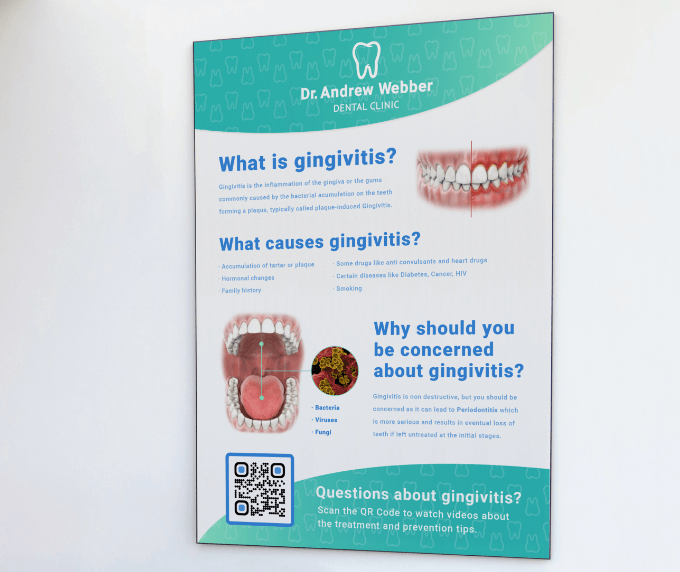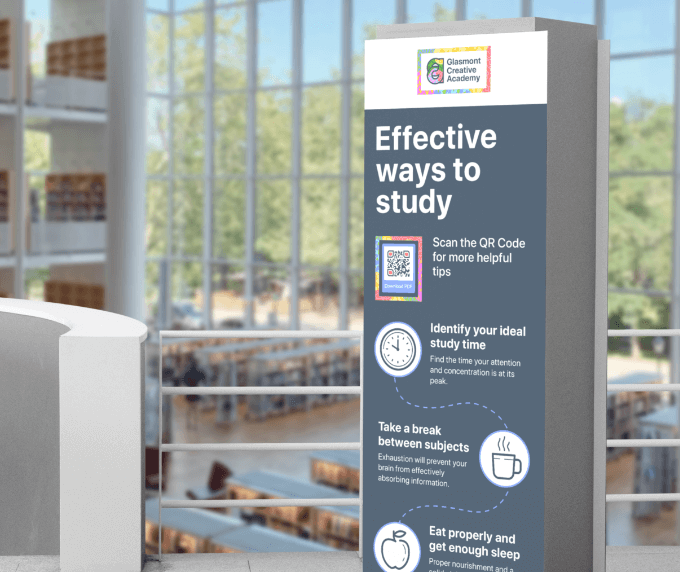 The Benefits of Using QR Codes on
Infographics
If you're looking for a way to provide users with easy access to links on infographics, QR Codes simplify this process completely. With QR Code technology, users can access your linked content through both infographic images (even printed!) and your short URL. This means you never miss a single customer ever again due to link access problems - and might even gain some new ones!
1.

Matches with all brand graphic designs

QR Codes made with QR Code Generator software can be styled for each and every detail of your brand and marketing materials. You can add individual brand colors with custom frames and edges, put a logo or image in the middle, and include a unique CTA (call to action). QR Codes are adjustable in size and image file type, so they can be made to fit with everything from product packaging, to social media posts, to billboard ads.
2.

Track & optimize marketing with infographics

If you use the Dynamic version of our QR Codes (as opposed to Static), you can view real-time tracking data for all your marketing campaigns with QR Codes. Metrics such as location by city and country, time scanned, operating device used, and unique vs. total scans enable you to monitor how well your QR Codes are working and how you can improve them for the future. Now even infographic marketing can be optimized.
3.

Tell a unique story with your content

Infographics are a creative form of content marketing because they combine written text with visuals to present information in an easily readable manner. If you need an idea of how far you can go with infographic marketing, Statista is an example of a company that is well known for their successful infographic designs. When you add QR Codes to the mix, you solidify the use of infographics in your total marketing strategy, because it gives such simple access to your links as well as tracking data.
4.

Display them on any print marketing designs

The huge benefit of QR Codes is that you can track QR Code marketing data even on print materials due to the scan metrics. Now potential customers have no issue finding your content on billboard ads, flyers, and brochures the same as they would on digital platforms, and you can tell exactly how worthwhile your financial investment was.
5.

Update & edit even after printing

Another reason to use Dynamic QR Codes is the information linked to them can always be edited and updated without having to change the look of the original QR Code. If you need to swap out a link or even change your type of QR Codes, this is doable whenever you need it.
How to create a QR Code on
Infographics

?
Go to QR Code Generator and select the type of QR Code you'd like on your infographic. We recommend using the URL QR Code.*
Enter the website address.
Your QR Code will be generated automatically.
Now, customize the design of your QR Code by adding a frame and a "Scan Me" logo*
Select colors to match your style or company identity.
Select 'Download' to receive your QR Code file in .jpg format.
Integrate your newly-created QR Code to your infographic design.
*Sign up to choose more QR Codes such as Event, Video, and Coupon, where you have the option of adding more information, more visuals, and edit or replace all the information without reprinting a new QR Code. You can also choose from a variety of frames and upload your own logo.
QR Codes on
Infographics

Best Practices

If you plan to use QR Codes on infographics in your marketing strategy, there are a few details to keep in mind in terms of your design and structure for both your infographic and QR Code. We've listed three major points below, but if you'd like a full overview of custom QR Code design, take a look at this guide.
1.

Clarify your QR Code CTA

As a part of QR Code best practices, each QR Code should have a CTA (call to action) in the frame. CTAs clarify the purpose of your QR Code and encourage a reader to make that specific action of scanning. CTAs also help improve the success rates of marketing campaigns, because readers understand the goal with the marketing material and make a direct response.
2.

Match your QR Code with your graphic design

Our QR Codes can be customized far more than the black and white originals. Whether you're adding QR Codes to print or digital materials, make sure you've got the correct image file type, and that the QR Code colors and style elements match with the complete design of your infographic.
3.

Use the appropriate QR Code size

QR Codes can only work effectively when both users and scanners can read them. The size of your QR Code depends entirely on your marketing materials, but the general rule of thumb is when in doubt, make it larger, and use QR Codes with a minimum size of at least 2 x 2 cm (around 0.8 x 0.8 in). For help with printing QR Codes, take a look here.
See QR Codes on
Infographics

in Action

If you need help getting started with using QR Codes on infographics, our fictional narratives are designed to provide inspiration for which types of businesses could use this method.
Business Services
The Lloyd Architecture Group decided to use QR Codes in a multi-channel marketing campaign to improve their brand awareness and bring more traffic to their website. They added a Business Page QR Code within infographics that explained the statistical results of using their services on social media ads, on conference posters, and on billboard ads to see which marketing method was the most effective.
Government
The Springfield City Council decided that this year's priority project involved getting its citizens to become more aware of recycling. During city council meetings, they handed out brochures with infographics summarizing the points for what people can do to improve their personal recycling habits. They added a Dynamic URL Code which connected users to a landing page on their website with more resources. In addition, they decided to add this same infographic to their office window so passersby could also access the information.
Educational Institutions
True to their love of graphic design, Glasmont Creative Academy wanted to incorporate more infographics into their marketing strategy to convey the success rates of their previous students. They created an infographic that they used for poster and billboard ads with a Video QR Code that expanded on these stats and included some testimonials from previous students describing their experience.
Real Estate Agencies
Real estate agencies like The Home Finders often use viewing events to conveniently show properties. They decided to combine an infographic that described how their services work with an Event QR Code for a particular property's viewing event. They made individual QR Codes per property and added the infographic to displays near the property, billboard ads, and email marketing campaigns - all of which makes event sign up a breeze.
Consumer Packaged Goods
Betty Baker is a baked goods online retailer who wanted to improve the sustainability of their ingredients and determine whether organic products taste better. They added a Rating QR Code to their product packaging within an infographic that describes the benefits of sourcing ingredients organically. Then consumers could give a rating on whether they like the new organic products.
FAQ
You can use QR Codes on infographics on any marketing channel - print or digital. The right mixture depends on your business and what you'd like to promote. You can test out methods using QR Code tracking and then optimize your marketing campaigns based on this. You can even integrate QR Codes with Google Analytics to track the entire customer journey.
QR Code Generator has developed solutions for every type of information you need to link to QR Codes, including videos, images, social media links, digital business cards, landing pages, and more. The full list of QR Code solutions can be found here.