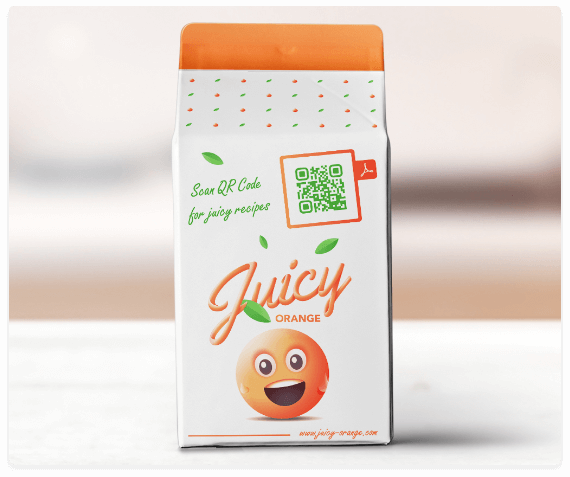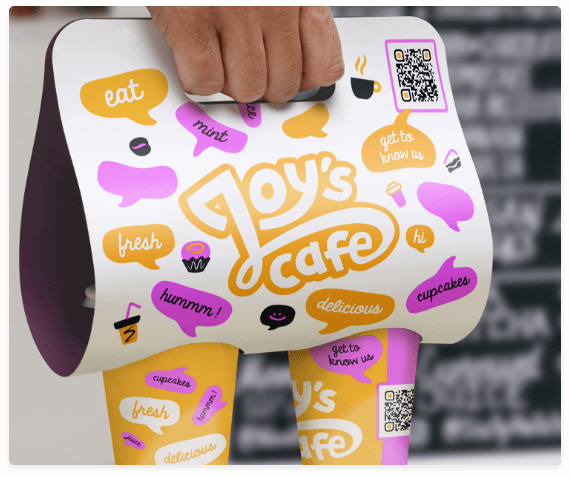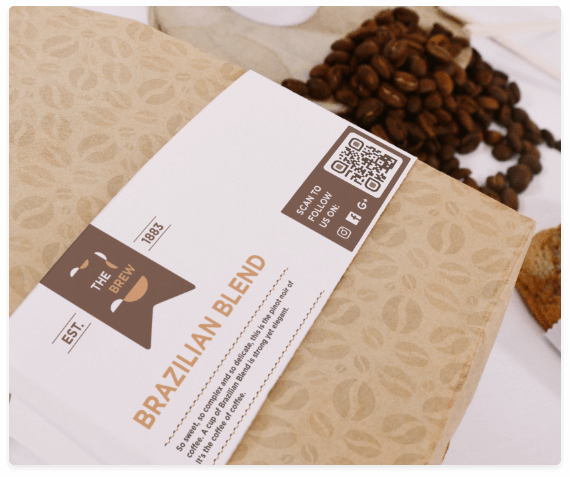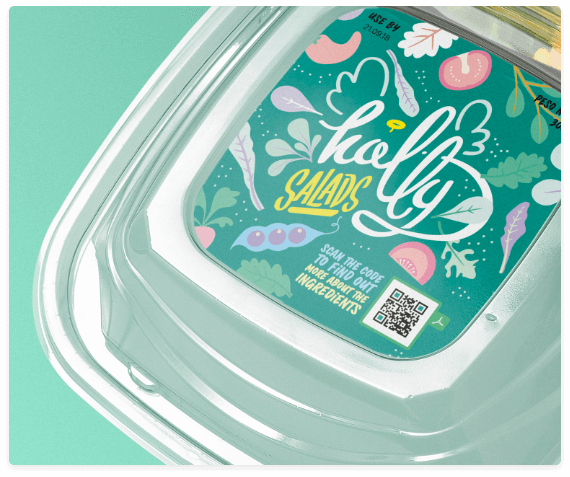 How to Use QR Codes on Food Packaging
All consumers need is a phone with a camera to scan a QR Code. Around 80 percent of Americans own a smartphone, so it's not surprising that the food industry has embraced them in a variety of ways.
At QR Code Generator, we think that the potential to use QR Codes on food packaging is immense, and much still remains untapped. With a little creativity, these Codes can help brands stand out, and can be used with almost any type of food or drink.
Let's look at a few examples of how these simple Codes can help food manufacturers stand out.
Turning pizza boxes into movie theaters and informing football fans
In Hong Kong, the humble pizza takeout box has been transformed by Pizza Hut into a mobile movie projector. In an incredible reworking of the pizza box concept, Pizza Hut's team decided to bundle a projector lens with pizzas and a perforated window in one wall of the box. They then added a code for customers to scan. By placing their smartphone inside the box, they could then stream a movie onto a nearby surface using their pizza box as a casing.
Back home, Taco Bell decided to target football fans during the College Bowl Championship Series. Knowing that customers valued useful content, they added QR Codes on food packaging which linked to a sports analyst previewing the next big game (check our Video QR Code).
Providing nutritional information via QR Codes on food packaging
While football analysis is fine, it's both short term (only being relevant until the game) and not really related to the food brand itself. To work around these issues, some companies have sought to offer more useful information via QR Codes on food packaging.
For example, in 2012 McDonalds started to make an effort to shift opinion about the nutritional value of their food. A key part of this campaign involved adding scannable Codes to soda cups and takeout bags. By scanning these bags, customers could instantly find out about the calories or fat content in their meals. This can be easily done with the PDF QR Code.
McDonalds also pioneered another creative use of Codes on food packaging. Seeing that Australian customers increasingly demanded transparency about sourcing, they introduced an app called "Track My Macca's". The app was triggered by scanning a code on McDonald's packaging, leading to videos from farmers who worked with the fast food giant, and information about where every burger or nugget had come from. Check out the App QR Code.
Empowering consumers and boosting brands
In general, Codes for customers to scan have become a common sight on American food packaging, and a scheme called Smart Label has played a key role in their rise.
This scheme has brought together more than 30 different food manufacturers (as well as shampoo and cosmetics brands). Like the McDonalds' app, it provides instant information about ingredients, calories, allergens in accredited products - giving customers more power about what they eat and drink.
It just shows that scannable Codes can be used in multiple ways, with the potential to protect brands against controversy and help tech savvy customers with their shopping at the same time.
Helping new brands get a headstart against the competition
The benefits of these Codes aren't restricted to big business. In fact, they probably have more potential for small and medium sized food brands, which often desperately need a way to differentiate themselves from the herd. A QR Code can be a great, simple way to do so.
Think about salads. Transparent boxes of arugula aren't easy to market. Customers know that some arugula is spicier, fresher and more peppery than others, but in the store those differences are hard to detect. What they need is a way to connect with specific salad brands, allowing them to tell the story of their arugula, and why it beats the competition.
That's how new company Classic Salads of California's Salinas Valley used them, anyway. Their Codes were added to their box labels and linked to a mobile optimized landing page full of relevant information about arugula.
Obviously not everyone is selling arugula, but the example shows that QR Codes on food packaging have a wide range of uses. If you want to create your own Codes, be sure to read our print and design guides and use our free QR Code Generator. You'll soon add value to your packaging and deliver customers a completely new buying experience.
Get your 14-DAY TRIAL of QR Code Generator PRO
Test all features for free and without obligation