Meet Southern Restaurant
Southern Restaurant isn't actually a real restaurant but it could be your pub, cafe, bar, or eatery. Incorporating QR Codes into your restaurant improves the dining experience for your guests and increases the rate of returning customers. Ready to take your restaurant to the next level? Check out these creative ways to use QR Codes and learn how you can do the same.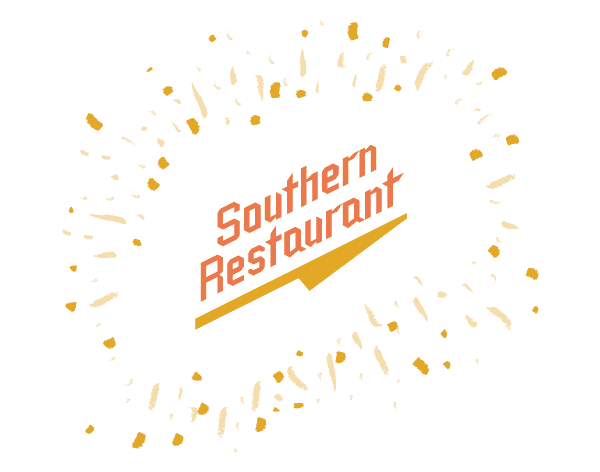 PDF QR Code
Offer your menu to go
Does your business offer a takeout or delivery option? If so, provide a way for your customers to check out your menu while they're on the go with the PDF QR Codes. Plus, you can easily update the PDF QR Code without reprinting it when you're adding or removing options from your menu, or if a rebranding takes place.
Create now
Learn more
Social Media QR Code
Increase your social media followers
Great food deserves to be shared on social media. But customers often struggle to search for the right page. By placing a Social Media QR Code on your restaurant's table tents, your customers can now follow you easily and quickly tag you in their posts. Let your customers choose their favorite way to connect with you online with a list of your social media channels in one QR Code.
Create now
Learn more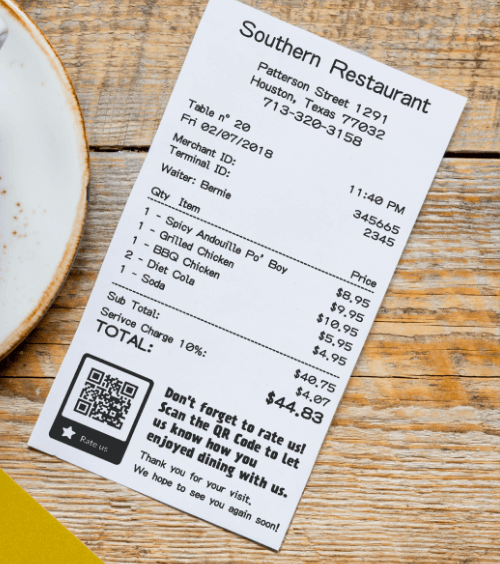 Rating QR Code
Improve your services
A satisfied customer will stay loyal. That is why customer feedback is important so you can detect which areas to improve. Our Rating QR Code makes this process a breeze as all ratings get sent immediately to your email. Simply print the QR Code on your receipt, menu, or even table tents so your customers can scan and leave feedback. If you'd like to ask your customers for detailed feedback, then the Feedback QR Code is the right solution instead.
Create now
Learn more


Create, manage, and track all your
QR Codes

.

Design beautiful QR Codes your way. Add your own color, logo, and frame.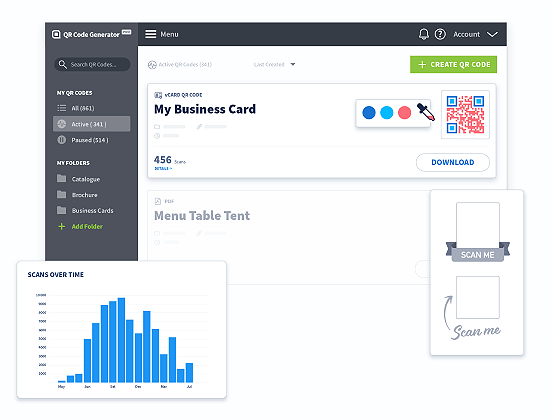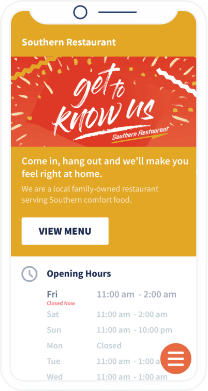 Business Page QR Code
Advertise even when you're closed
Your establishment's window is the best asset when it comes to advertising. Why not put it to good use by placing a Business Page QR Code? When you close up for the night, passersby could be curious so don't let this space go to waste. Business Page QR Code allows you to display opening hours, menu, social media, contact details, and much more.
Create now
Learn more
Image Gallery QR Code
Go visual and show off your best dishes
Your menu could offer the most delicious-sounding food but some of the dishes may seem unfamiliar to your guests. Adding images may clutter a stylish menu, which is why the Image Gallery QR Code is the perfect solution. Easily display images of your mouth-watering food and beverage selection in one QR Code. You can also include captions for each photo so guests can read about the dish while they swipe through the gallery to explore your menu.
Create now
Learn more
Coupon QR Code
Attract or reward customers with coupons
Coupons are a great way to incentivize customers who have never been to your restaurant. By promoting your latest offers with a Coupon QR Code, you'll bring these potential customers in the door. You can also use this coupon to reward loyal customers and offer discounts the next time they dine in.
Create now
Learn more
Join over 10,000,000
worldwide

users
QR Code Generator
PRO
Your all-in-one QR Code marketing platform
Now you can fully customize your QR Codes by using your brand colors, add company logo, get scan statistics, and even edit the content after print.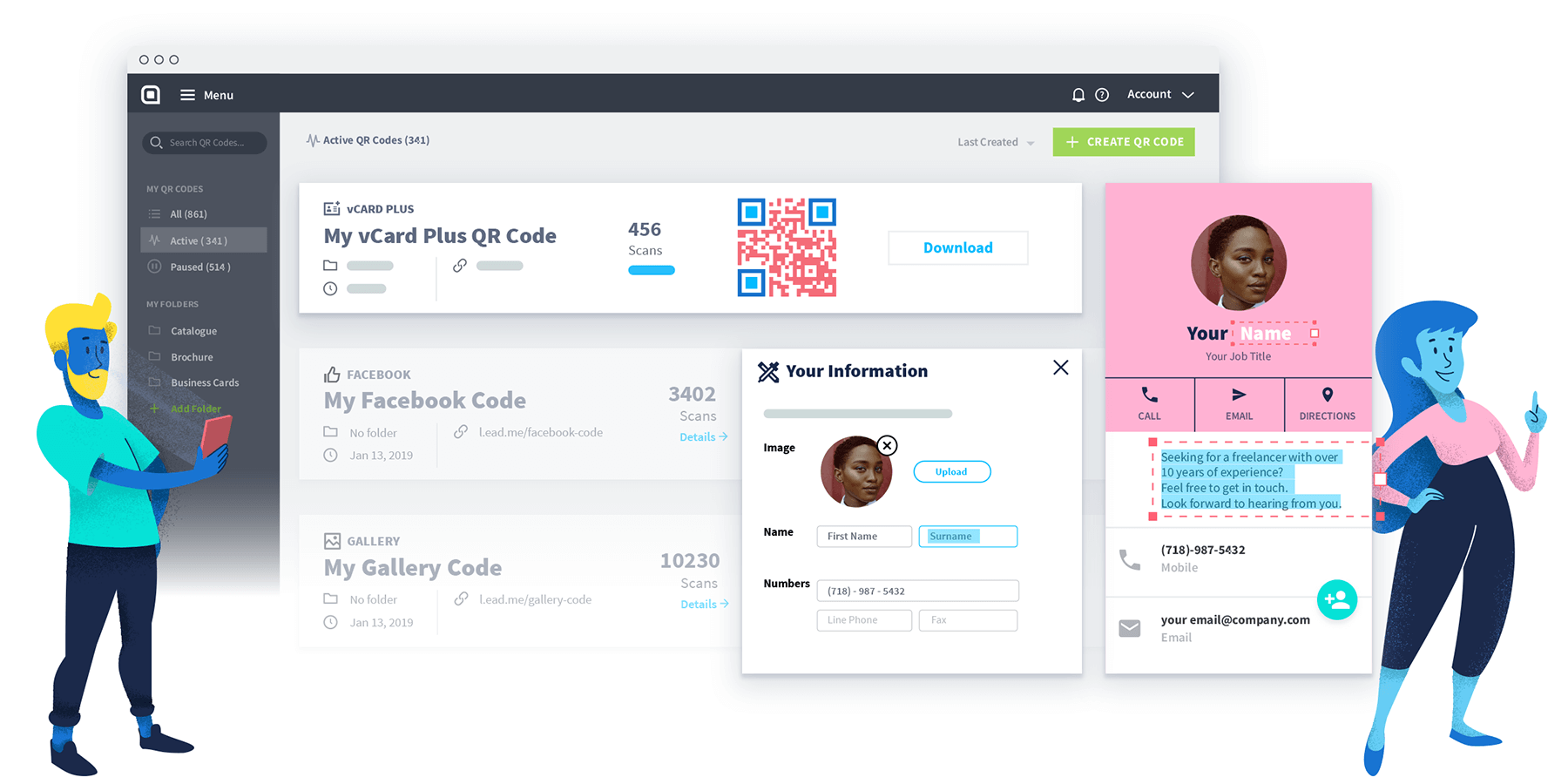 Plus other benefits you'll enjoy across QR Code Generator PRO
Worry-free, mistake-proof
Integrate QR Codes in the early planning stage and only add the contents when you're ready to go live, even after print.
Perfect resolution, every time
Your QR Codes stay in high-resolution no matter what they're printed on. Download in JPG, PNG, SVG, or EPS.
Stay organized effortlessly
Label your QR Codes and create folders to keep them nice and tidy so you can focus on performance.
Collaborate securely online
Add team members to your account and take full control over what they can see or do — complete with their own logins.
Make a great first impression
Customize the short URL or stand out from your competitors and use your own domain to foster brand loyalty.
Stay on top of everything
Add campaign info so you know when the campaign starts, which medium it's on, and how many copies printed.