Product
Enhance Event Marketing With QR Codes
Event marketing is a typical part of the process of gaining more attendees for an event. But did you know that by using QR Codes in event marketing campaigns, you can increase their success rates? Not only do they make planning easier, but they also provide more metrics tracking, enhance brand awareness and allow feedback opportunities once the event is over.
What is event marketing?
Event marketing has the goal of using specific tools to boost the participation of a certain event. Companies may use events as a method of:
Increasing brand awareness.
Creating networking opportunities.
Generating leads.
Providing informational sessions.
Showcasing their work for themselves or clients.
How can QR Codes enhance event marketing?
Technological innovation has made event marketing more accessible and applicable to a wide range of uses. You can use technology throughout your entire event to increase attendance and improve your guests' experience while they're there.
Simplifies planning
Event QR Codes make event planning a breeze because you can display event information such as the date, address, venue information, and even a link to Google Maps for directions. This type of QR Code also includes a button to purchase tickets or register. Once someone has signed up, the event can be automatically saved to their calendar with your contact details.
Pro tip: Advertise your event using the same type of QR Code by linking it to a social media campaign or on print materials like billboards and posters.
Improve campaign tracking
The use of Dynamic QR Codes has made QR Code tracking easier than ever before. Not only can Dynamic QR Codes be edited at any time without changing the original QR Code, but they also can be tracked through the QR Code Generator's tracking software. This helps marketers track the success of their event marketing campaigns by knowing metrics like the total number of scans, location by country and city, operating device and time scanned. You can also compare how many people scanned the QR Code in comparison with the amount of marketing you did.
Mobile-friendly event displays
As scans typically take place with mobile phones, Event QR Codes have a display that's ideal for mobile phones. This works great for QR Codes that are placed on print materials in public so that passersby can easily scan the QR Code and automatically register.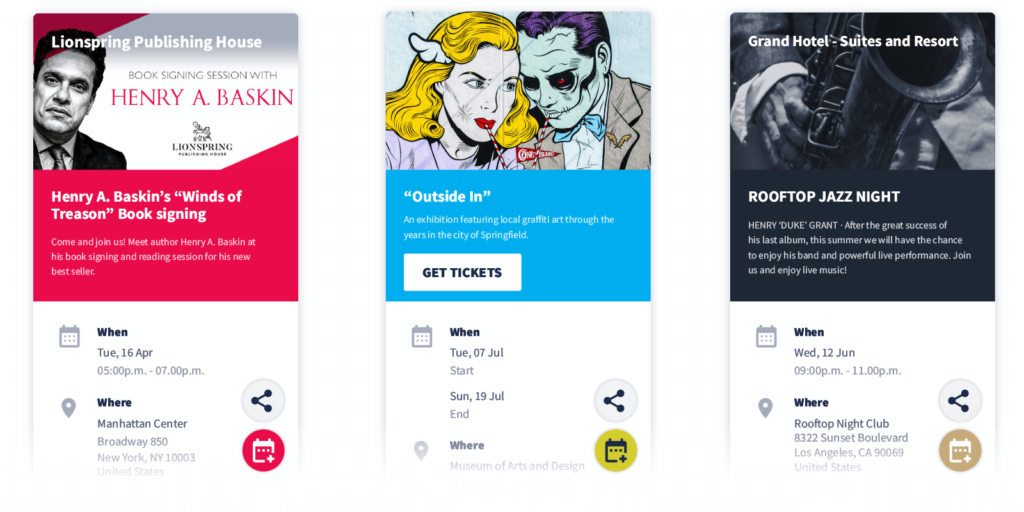 Better branding with custom QR Codes
QR Code Generator also offers a ton of design elements. Especially important for marketing campaigns are brand colors, a logo display (both within the QR Code and on the page it's linked to) and a specific CTA (Call to Action) to ensure that the user signs up. There are also custom frames and different edge shapes that can be used to show off your uniqueness.
Provide more info on print materials
QR Codes can quickly turn print materials from drab to fab. Printed invitations are limited in space, so you can add QR Codes to them to include additional information. And not only this, QR Codes are useful during the event. You can add them to posters to view additional information such as image galleries and videos, boost your social media followers or even collect feedback from event attendees.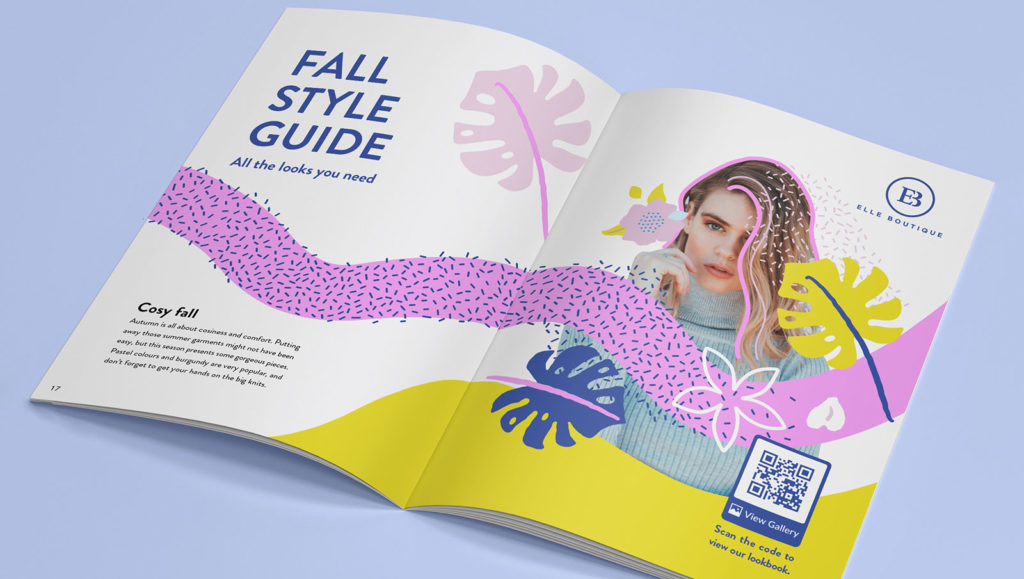 Steps for making an event marketing strategy
Planning, marketing and hosting an event can seem like an immense task – and there is a lot that goes with this. Nonetheless, there is a way to streamline the marketing process and ensure that your event runs more smoothly, as well as you can know how to improve for the future.
#1 Clarify the event purpose and how to measure success
To start, focus on setting specific and concrete goals. What do you want to accomplish by hosting this event? What types of people do you want to be there? What benefit will this bring the company? To give an example, co-working spaces like WeWork often host events regarding tech, entrepreneurship, and business development so that they can develop their networking opportunities for current members and engage potential members. Another example would be a real estate agency hosting a home-buying info night to engage potential leads.
Then consider how can that success be measured? Will it be the revenue generated from new leads? More brand awareness? Maybe more social media followers? The answer to this depends entirely on the company's goals.
#2 Finalize event plan details and budget
Once you've got your answers for the who and why now, you've got to plan for the how. Make a strategy for how the outline of the event will run: what time does it start, what activities take place during the event and when it should end. This will help you calculate your budget because you can consider if you need things like catering, a DJ, a professional speaker or things like event supplies. Compare the cost for the event itself with how you will measure success and that will also help you to determine the marketing budget.
#3 Create access points for event registration
The key element of event marketing is to make sure people can find it. When you know who you want your attendees to be, consider how you can reach them. Do you have an avid social media following or maybe a heavily read email newsletter? Or maybe you'd like to place print materials around the city? Again, it depends entirely on the company for what will work. Nonetheless, Event QR Codes can be used to increase registration on any marketing materials.
#4 Outline event content
Taking into consideration your intended event attendees in combination with the platforms you want to use to reach them, outline a strategy for your content. What message do you want to send by promoting this event? What is the benefit of the attendees? What brand values do you want to convey? What type of tone should you use? This sets your event marketing campaign in motion.
#5 Event follow up
Lastly, after your event is over make sure to do thorough follow-ups. You want to gauge whether your attendees enjoyed the event and found it useful and if they will take the action that you want. This could be making a purchase, following you on social media, referring others, etc. The follow up should include an analysis of whether your campaign goals were met and how you can improve both event marketing campaigns and the events themselves.
Event marketing examples with QR Codes
Let's take a look at some specific use cases for how QR Codes complement the goals and methods for event marketing.
Billboards & posters
Particularly because events often focus on finding attendees in their local area, many companies use billboards and posters for event marketing. You can create these print materials with Event QR Codes so that it's super easy for those interested to scan them and automatically sign up. Not to mention that all Dynamic QR Codes come with tracking metrics so you can even compare different cities and countries. This brings clarity to a marketing method that used to be nearly impossible to calculate ROI (return on investment).
Pro tip: Print materials with QR Codes need to be handled with extra care to avoid mistakes and the costs of reprinting. Take a look at some of the design tips for print materials here.
Email marketing
According to Eventbrite, 78% of event creators say email marketing is their most effective marketing tactic. When you add QR Codes to the mix, it can make your event marketing campaigns unstoppable. Custom QR Codes work fantastically in email marketing because they can be styled to match the typical brand design and colors of the company. They also include a clear CTA which is one of the fundamental building blocks of email marketing campaigns.
Social media
No matter whether it's a part of a paid campaign or posted on your social media feed, using QR Codes on social media is a fabulous way of boosting attendance. Your followers are "followers" because they're already interested in engaging with your brand, and products or services. QR Codes go hand in hand with social media marketing for events because once you've already invested the time and monetary effort to create a post for the event, you can make it one step simpler for people to register by including a QR Code directly on the post.
Pro tip: We have seen examples created by actual customers of QR Code Generator, so this doesn't mean that you have to be a big company to achieve event marketing success!